Boulder Personal Injury Attorneys
Data from the National Highway Traffic Safety Administration shows that out of the 5.5 million auto accidents in the U.S. each year, there are 40,000 fatalities and as many as 3 million injuries. Although auto accidents are one of the primary types of accidents which lead to a personal injuries, personal injury claims are also applicable following an act of medical malpractice; an injury due to a dangerous drug or medical device; slip-and-fall accidents; dog bites; and assault, battery, and other intentional torts. If you or a loved one were injured by the negligent actions of another person or organization, contact the Boulder personal injury attorneys of Mertes Law for help right away.
Auto Accidents as Personal Injuries
If you have been involved in an accident which was caused by another's negligence and you are now left with injuries, medical expenses related to those injuries, and are possibly unable to return to work, it is essential that you contact experienced personal injury attorneys at Mertes Law. The first line of defense on the part of our attorneys will be to collect all relevant evidence, including police reports, insurance policies, photos and witness testimony. When necessary, an accident reconstructionist may work at the scene of the accident to prove the negligence of another person. We will also ensure you receive the expert medical care you need following your accident.
Other Types of Personal Injuries
Perhaps you were in a public place and suffered a slip and fall with injuries. It is the responsibility of the owner of the property to ensure there are no hazards present. So unless the hazard which caused your slip and fall occurred just moments beforehand, you may have a personal injury claim. Or perhaps you were bitten by a dog and now must deal with serious injuries. In this instance, the owner of the dog may have been negligent in allowing the dog off a leash, or the owner could have known the dog was dangerous yet took no steps to prevent the dog from biting.
Medical malpractice can cause serious injury or even death. Medical malpractice occurs when a medical professional fails to act in the same manner as another medical professional would have done under the same circumstances. Defective or dangerous medical devices and drugs can also lead to a personal injury claim, particularly if the manufacturer of the medical device or drug was aware there were problem, and marketed the item anyway.
Dealing with the Aftermath of a Personal Injury
You may have found that dealing with an insurance company following your personal injury is quite a bit different from what you had imagined. Insurance companies are notorious for offering a settlement so low that you might not even be able to pay your medical expenses, let alone the bills piling up from your lost wages. If you were involved in an auto accident, you may be left without a vehicle while yours is being repaired. If the injuries you suffered were traumatic (facial disfigurement, severe burns, spinal cord injuries, traumatic brain injury or amputation) you could be looking at a lifetime of rehabilitation and therapy as well as multiple surgical procedures.
Contact Our Boulder Personal Injury Lawyers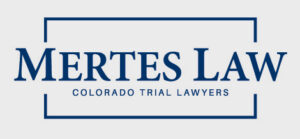 The aftermath of a personal injury can be extremely difficult to deal with if you do not have an advocate from Mertes Law on your side. Our Boulder Personal Injury Attorneys truly have your best interests at heart and believe you deserve to be fully compensated for your accident-related injuries. Contact Mertes Law for a comprehensive consultation and the representation you need and deserve. Call us today at 303-440-0123.