Larry Mertes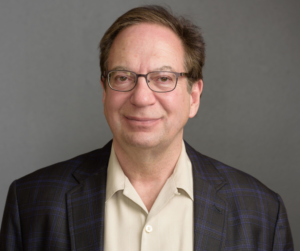 Larry Mertes started his Colorado law career in 1983 as a deputy district attorney in the Boulder County District Attorney's Office. In 1990 he founded Mertes Law in Boulder, Colorado – a law practice dedicated to providing a strong, creative, and competent defense to those accused of a criminal offense, including DUI and Domestic Violence.

In addition to providing a seasoned and successful criminal defense Larry's practice provides representation for administrative law claims, such as providing a defense for the revocation of a driver's license, including commercial driver's license matters, and for claims made against licensed professionals by the Colorado Department of Regulatory Affairs (DORA).

Recognizing that students accused of criminal offenses need a lawyer well-versed in education law to address companion Title IX sexual misconduct claims which can result in suspension or expulsion from their secondary schools, colleges, and universities Larry's law practice specializes in providing an aggressive and focused defense to students who face a notice of investigation and Title IX/student conduct investigations.

While working as a deputy district attorney Larry personally handled all civil forfeiture matters in Boulder County which were brought to seize the profits and possessions of persons who committed serious crimes. Gaining this intimate knowledge of civil practice, while still working as a prosecutor, allowed Larry to develop a personal injury practice which pursues civil justice for anyone whose life has been disrupted by personal injury and pain caused by the negligence of another, as well as wrongful death claims occurring when a loved one's life has been taken by the negligence of another.

Larry is a 2001 graduate of Gerry Spence's Trial Lawyers College, an organization dedicated to training and educating lawyers and judges who are committed to the jury system and to representing and obtaining justice for individuals — the poor, the injured, the forgotten, the voiceless, the defenseless; and the damned — and to protecting the rights of such people from corporate and government oppression.

Larry currently serves on the Board of Directors for the Northern Colorado YMCA and has provided professional commentary on CNN's Burden of Proof.
Don Pieper
Don joins Mertes Law as an Associate Attorney following service as an Associate Trial Attorney for the Public Defender's Office in Albuquerque, NM, as a Deputy Public Defender for the Colorado Public Defender's Office in Greeley, CO, and as a private practice attorney in Northern Colorado.
Don served with both the Texas Army National Guard and the U.S. Marine Corps – serving our country overseas.