Boulder Criminal Defense Lawyers
Having criminal charges leveled against you can literally leave you reeling as you attempt to determine the best course of action and navigate the often-complex Colorado judicial system. Your goal at this point is to minimize the consequences of your criminal charges to the extent possible. Criminal charges and a subsequent conviction can damage your family and alter your life forever.
The single most important choice you can make during this difficult time is to have the most experienced Boulder Criminal Defense Lawyers by your side—an attorney who will be your advocate at a time you desperately need someone in your corner. Your criminal defense attorney can truly make a difference in the outcome of your current charges: therefore you need a solid lawyer with a stellar reputation.      
If You've Been Arrested
If you find yourself being arrested for a criminal offense the very most important thing to remember is that it is never in your best interests to speak to the police. Remain calm, give your name and address, then politely request an attorney. The Miranda warning exists for a very good reason. Police officers are trained to gather evidence which they will use against you even if that means bending or breaking rules.
The most innocent comment you make can be easily taken out of context, then used against you.  While most of us feel our cooperation with the police will result in our being able to go home, even answering questions honestly does nothing more than give the police and prosecutor the evidence they need against you to secure a conviction.
The State of Colorado has Extensive Resources
Most state prosecutors have a large budget provided by the taxpayers. This budget allows them very extensive resources, such as advanced crime labs and expert witnesses—things the average person has no access to. Because of this, it is especially important that you have an aggressive, knowledgeable attorney from the Mertes Law Firm who can go toe to toe with the state prosecutor. You need a criminal defense attorney who stays on top of the changes in Colorado laws, as well as one who has extensive courtroom and trial experience.  
Contact Our Colorado Criminal Defense Lawyers Today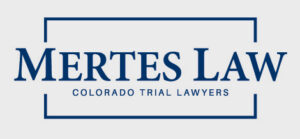 Most importantly, you need a Boulder Criminal Defense Attorneys who will work tirelessly to uncover any evidence which will effectively weaken the criminal case against you. You need an attorney you can place your trust in when your freedom, your rights, your family, your career and your future are all on the line, and the Mertes Law Firm can provide everything you need following your criminal offense charges. Contact the Mertes Law Firm today.  Call us at 303-440-0123 to start fighting these serious charges.