Boulder OIEC Defense Lawyer
If you are a student or employee in a college or university setting and you've been notified that a complaint has been made against you by another student or member of the campus community which involves sexual assault or harassment, you will soon be dealing with a group of investigators who operate under the acronym of OIEC, the Office of Institutional Equity and Compliance. The OIEC is charged with enforcing provisions of Title IX, the federal law that requires schools receiving federal funding to prevent and address issues regarding sexual misconduct/harassment in campus-related matters.
Please know that there is danger ahead anytime you have an OIEC complaint pending. And it is pivotally important to have an experienced Boulder OIEC Defense Lawyer assisting you with your case, particularly since OIEC matters are often referred to law enforcement agencies and that referral may result in criminal charges being brought against you for the same conduct under review by the OIEC.
A timely investigation led by your OIEC defense team is a pressing part of establishing and proving favorable facts since most OIEC investigative teams do not record their interviews or make the statements of your alleged victim and witnesses available to you until much later, if ever (and then typically in a redacted format).  With due process in short supply in OIEC matters, it is all-important that you have an experienced team on your side.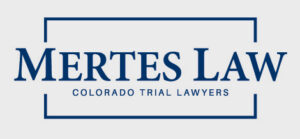 The OIEC Defense Lawyers at Mertes Law also handle Colorado student school district conduct complaints across the Front Range, including those involving assault and sexual conduct matters.