HOW DO DOMESTIC VIOLENCE CHARGES IMPACT MY SECOND AMENDMENT RIGHTS?
Colorado law requires that anyone who is convicted of a domestic violence-related crime surrender any firearms or ammunition that they own. This is true even if the conviction is a deferred sentence (a contractual plea agreement that allows convictions to be withdrawn later if certain requirements are met) while the deferral period is running.
If you are arrested and released on bond for a domestic violence charge, or if any Court issues a civil permanent protection order against you, your right to possess ammunition and firearms will be prohibited by law until the domestic violence charge or civil permanent protection order is resolved. What is important to know is that certain convictions for domestic violence crimes, as well as a civil protection order made permanent, can trigger a life-time loss of your Second Amendment right to possess and bear arms.
This means that you, and your domestic violence attorney, must provide the Court with proof – within 24 hours of a domestic violence bond release or domestic violence conviction – showing that you have transferred your firearms and ammunition in compliance with Colorado law governing private firearm transfers. That is to say, any person that you would like to transfer your firearms to must pass a Colorado InstaCheck background check. Some police agencies have programs for storing ammunition and firearms surrendered under the law and private businesses are around that provide certified gun storage which complies with the statue.
GET HELP NOW FROM A BOULDER DOMESTIC VIOLENCE ATTORNEY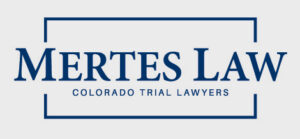 If you've been arrested and charged with domestic violence, it is important to understand all of the consequences associated with a domestic violence arrest and any domestic violence conviction. Good people can make mistakes, and anyone can be falsely accused. Your right to bear arms is impacted immediately with a domestic violence arrest. The wrong plea agreement, or failed defense, could result in a lifetime loss of your Second Amendment Right. Call the experienced former prosecutors at Mertes Law for guidance and winning advice. Call 303-440-0123 for a free consultation and representation that will make a difference.