Marijuana DUI Defense Attorney
It is a crime to drive under the influence of drugs in the state of Colorado, and driving under the influence of marijuana is no exception. Even though the recreational use of marijuana is now legal in the state of Colorado, driving high is not. This is where a marijuana DUI defense attorney in Boulder can help you.
There is no separate legal law for Colorado DUI marijuana, so regular DUI laws still apply. Unlike being under the influence of alcohol, however, there is no roadside breathalyzer test for marijuana use. Instead, an officer that suspects you are under the influence of marijuana can arrest you under suspicion for driving under the influence and require you to take a DUI blood test. Colorado law states that drivers with five nanograms of active THC in their bloodstream can be prosecuted for driving under the influence. 
It is up to the officer to determine whether they've observed obvious signs of impairment. Colorado Law Enforcement Officers are trained in the detection of marijuana impairment. These officers have received hours of training, and many are specially trained Drug Recognition Experts. This training means that arresting officers can recognize quickly whether a driver is driving impaired, and they will use this training to prove you guilty of marijuana DUI. 
Some of the signs of marijuana impairment include:
Weaving in and out of traffic

Driving too fast or too slow

Bloodshot eyes

Slurred speech

Smell of marijuana on person or in car

Marijuana paraphernalia in vehicle
Penalties for Marijuana DUI 
When you use Colorado roads, you automatically  give "express consent" to take a chemical test if you are arrested for DUI. Refusing to take a Colorado DUI chemical test, such as a blood test, has its own set of consequences that can be severe. 
If you do submit to a blood test and you are found to have been driving under the influence of marijuana, you face similar penalties and consequences as drivers who were arrested for drunk driving. Those penalties include:
5 days in jail – up to 1 year

Fines up to $1000

Driver's license suspension of up to 9 months

Up to 96 hours of community service 
Contact Our Boulder Criminal Defense Lawyers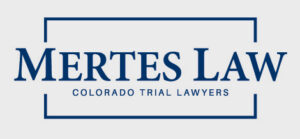 If you are arrested and charged with marijuana DUI, it is important to retain legal representation immediately. Your Boulder criminal defense lawyer can begin building a solid defense against these serious charges. Without a lawyer on your side, you could face significant fines, jail time, and the loss of your license. Don't delay in calling a knowledgeable Boulder criminal defense attorney from the Mertes Law Firm who can guide you through the process, looking out for your rights and your future. Call us today at 303-440-0123.