Boulder DUI Defense Lawyers
A DUI conviction in the state of Colorado can change your life in ways you may not even be able to imagine. You could lose your driver's license, find yourself unable to afford auto insurance, and could face criminal penalties as steep as jail time and very high fines. Additionally, you will have a permanent mark on your criminal record as well as your DMV history. For all these reasons, it is essential that you contact an experienced Boulder DUI Defense Lawyers as soon as possible following your DUI arrest. Rather than struggling to save your driving privileges or facing criminal charges alone, make sure you have someone in your corner who will fight aggressively for your rights and who truly cares about your future.
Defining the Crime of DUI in the State of Colorado
The state of Colorado has two levels of alcohol-related driving offenses. Both offenses are based on your BAC (blood alcohol concentration). The legal BAC limit in the state of Colorado for those over the age of 21 is 0.08 percent. For those under the age of 21, the legal BAC limit is 0.02 percent. DWAI (Driving While Ability is Impaired) has a legal BAC limit of 0.05 percent.
Losing Your Driver's License as a Result of a Colorado DUI
You have the right to contest your driver's license suspension following Colorado DUI charges, however you must ask for a DMV hearing within seven days of your arrest. Experienced Boulder DUI Defense Lawyers from Mertes Law Firm can help you navigate this DMV hearing, as well as helping you address your criminal charges, and determining the best way to proceed.
Your DUI Test
With some exceptions (medical issues, extraordinary circumstances or pending felony charges, to name a few) you are allowed in the state of Colorado to choose your DUI test, however once you have notified the officer of your choice, you may not change your mind. There is no easy answer as to which test you should choose, as they both have pros and cons.  Obviously, a breath test is less invasive than a blood test however the breathalyzer uses an "average" partition ratio regarding the absorption of alcohol into the lungs, and not everyone will absorb alcohol at the same rate.
Fortunately, in the state of Colorado, the jury can be presented with evidence of differing partition ratios, therefore you could be in a better position if you choose a breathalyzer.  A blood test tends to be more accurate and the state of Colorado allows you to have your blood submitted to an independent testing laboratory. Refusing a test, while providing no evidence that you were over the legal limit, can make it more difficult to defend your DUI, as a refusal is admissible as evidence of guilt.
Contact Our Boulder DUI Defense Lawyer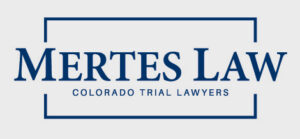 Whatever your particular situation, do not handle your Colorado DUI on your own—contact the Mertes Law Firm as quickly as possible after your arrest. Our Boulder DUI Defense Lawyers will aggressively defend your rights and work hard for your future.  Call us today at 303-440-0123 immediately to start building a solid defense to these serious charges.