Title IX Defense Attorney
Title IX of the Higher Education Amendments of 1972 is a landmark federal civil right which both prohibits sex discrimination in educational activities or programs as well as addressing sexual violence, sexual harassment and gender-based discrimination. Under Title IX, discrimination against pregnant and parenting students and women in any science, technology, engineering or math program is prohibited, plus both female and male students are protected from sexual harassment associated with any type of school program or activity (regardless of where the harassment occurs). If you are a respondent to a Title IX accusation, it's important that you contact a Title IX defense attorney to help you present your side of the story. 
Sexual harassment is generally defined as any type of conduct or harassment which is unwelcome, is sexual in nature and which denies or limits the student's ability to benefit from or participate in any school educational program.  Gender-based harassment is unwelcome conduct which is based on nonconformity with gender stereotypes or gender identity. This "unwelcome" conduct can include verbal or non-verbal acts, intimidation or any type of physical aggression. All schools are responsible for investigating and responding in an appropriate manner to any allegation of sexual misconduct when the school knows—or should have known—about the misconduct. Grievance procedures and the investigation undertaken by the school must be both equitable and prompt.
Title IX Respondents
If you are a student or an employee in a college or university setting who has just found out that a Title IX complaint was lodged against you, you will soon be facing the Office of Institutional Equity and Compliance investigators. It is imperative that you have an experienced student conduct and Title IX defense attorney by your side from the very beginning—as soon as you know there was a complaint made against you. Office of Institutional Equity and Compliance complaints often go to local law enforcement agencies, which can result in criminal charges being filed against you. Because due process may not be working in your favor when you are being investigated by the OIEC, having an experienced legal team in your corner, fighting aggressively for your rights and your future can make all the difference in the eventual outcome of the complaint.
Contact a Title IX Defense Lawyer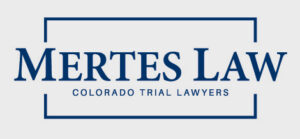 Do not try to handle this matter on your own—this is a very serious matter. Perhaps you are totally innocent of the allegations, or perhaps you have an explanation which needs to be heard. The highly experienced Title IX defense attorneys at Mertes Law can handle any Colorado student school district conduct complaints, including those which involve assault and sexual conduct matters. Contact Mertes Law today at 303-440-0123 and we can help you fight these serious charges.