Boulder Sexual Assault Defense Attorney
In Colorado and across the United States, you are considered innocent until proven guilty. Unfortunately, even an accusation of sexual assault is enough to damage your reputation, your career, and your relationships. Individuals charged with sexual assault are often convicted in the court of public opinion even without any evidence supporting these claims.
If you are convicted of sexual assault in Colorado courts, however, you face even harsher consequences. Sexual assault convictions can result in life in prison or you could be forced to register as a sex offender for the rest of your life. Due to the severity of these penalties and consequences, it is important to defend yourself against these charges aggressively. An experienced and skilled Boulder sexual assault defense attorney can protect your rights and your future during this time.
Your Future is at Stake
If you've been arrested and charged with sexual assault, it is important to understand that your future is at stake. Sex crimes are taken very seriously and prosecuted aggressively in the state.
The penalties for sexual assault in Colorado are severe and include:
Significant time behind bars ranging from 6 months to life in prison

Excessive fines

Sex offender registration

Sex offender probation

Sex offender treatment

Loss of professional licenses
Sexual assault and rape can range from Class 1 misdemeanors to Class 2 felonies, depending on the circumstances. The Colorado courts impose a minimum sentence for these crimes, but no maximums, meaning a judge can order life in prison.
A Sexual Assault Defense Lawyer You Can Trust
At Mertes Law Firm, our sexual assault lawyers have defended clients against a variety of sex crime charges, including:
Sexual assault

Sexual assault on a child, including a position of trust

Child abuse

Sexual exploitation of a child

Internet luring of a child

Indecent Exposure

Public indecency
Our lawyers have the knowledge, the experience and the resources needed to tackle these complex cases. We know that sexual assault charges can wreck an innocent person's life, and we work tirelessly to prevent that from happening. We can expose the holes in the prosecution's case against you to have your criminal charges reduced or even dismissed altogether.
Contact Our Boulder Sex Assault Defense Lawyers Today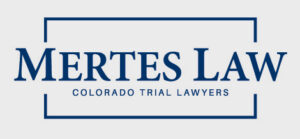 If you've been arrested and charged with sexual assault, you must fight these serious charges aggressively to protect your future. Without an aggressive criminal defense attorney on your side, you may face lifelong penalties and consequences, including significant time behind bars. That's why it is so important to contact a knowledgeable Boulder sex assault defense lawyer from the Mertes Law Firm who can guide you through the criminal process, looking out for your rights and your future. Call us today at 303-440-0123.