Boulder Domestic Violence Defense Attorney
The state of Colorado designates virtually any criminal offense involving an alleged victim with whom you have had, or are having an intimate relationship with, as a domestic violence crime. Unfortunately, in addition to actual physical harm, "intent" to do any of the following against a person with whom you have had, or are having an intimate relationship with, can be deemed domestic violence:
Revenge

Control

Intimidate

Punish
As just one example, breaking the property of a former spouse in anger can result in domestic violence charges.
Arguments Can Escalate into Domestic Violence Charges
Unfortunately, this means that a relatively benign family argument can quickly escalate and soon the police are being called by a family member or neighbor. Once the police are involved, it is highly likely there will be an arrest with subsequent charges filed. When the government becomes part of your family argument, the entire incident is likely to escalate to the point where the life of an innocent person can potentially be damaged for a very long time to come.
It is important to remember that the police have little interest in what the argument was about or what led up to the incident which prompted the call to 911. At this point the goal of the prosecutor is nothing more than a conviction. Because of this, if you are facing Boulder domestic violence charges it is highly advisable that you have an experienced criminal defense attorney in your corner
How a Domestic Violence Conviction Can Affect You
If you end up with a conviction for domestic violence you may be shocked to find that many of your former freedoms could now be substantially altered. You may no longer be allowed to possess a firearm or ammunition, even for hunting or personal protection. You could lose your current employment or find that you are prohibited from obtaining employment down the road. You could face jail or prison time and be subject to significant fines or probation as a result of a domestic violence conviction.  
Get Legal Help Immediately
First and foremost—contact a Boulder Domestic Violence Defense Attorney as soon as possible. If alcohol or drug use played a part in the domestic violence charges, disclose this immediately to your attorney—your agreement to seek help for substance abuse could prove your willingness to change to the judge. Your attorney may also seek to question the character of your accuser or may be able to get a witness to contradict former statements.
All too often a spouse calls the police under the mistaken belief they will come to the house and mediate a marital dispute. Once it is apparent that an arrest is being made, regret can set in, and the spouse who made the call may attempt to withdraw the complaint, recant prior statements or withdraw the charges. Unfortunately, once the legal wheels are set in motion, complaints can rarely be withdrawn. Facing charges of domestic abuse or violence can be entirely overwhelming, and you must have a thorough understanding of your situation and your options.
Contact Our Boulder Domestic Violence Lawyers Today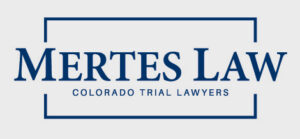 If you've been arrested and charged with domestic violence, it is important to know the severity of these charges. Don't delay in calling a knowledgeable Boulder Domestic Violence Defense Attorney from the Mertes Law Firm who can guide you through the process, looking out for your rights and your future. Call us today at 303-440-0123.