OSHA demands that all employers provide a working environment for their employees that is free from hazards that could cause death or physical harm. This includes protection from workplace violence. Unfortunately, the incidents of workplace violence is on the rise. In 2016, homicide was the ninth leading cause of workplace deaths in the United States. In 2017, homicides became the fourth leading cause of death in the workplace. Even more sobering is the fact that homicide is the LEADING cause of death for women in the workplace and 42% of those that are killed are murdered by a family member or domestic partner and 80% of those workplace fatalities involved a firearm.
Domestic Violence causes Workplace Violence
In addition to fatal assaults and homicides, non-lethal assaults also increased in 2017. That year, 12,820 employees were the victims of non-lethal assaults, a 60% increase from 2011. Sadly, 77% of the victims of non-lethal assaults in the workplace are women, according to the National Safety Council. The main motivation for workplace violence includes, but is not limited to:
Mental instability

Loss of a job

Revenge

Domestic violence partner or estranged spouse
According to reports, it is revealed that domestic violence causes workplace violence. In many of these homicide and non-lethal assaults, the women were victims of domestic violence who fled or left their abusers. While they may have obtained a protective order, many do not notify their employers of the abuse over fears of impeding their careers.
Domestic Violence Prosecuted Harshly
Due to the increase in domestic violence related assaults in the workplace, prosecutors are cracking down on these cases and using them to send a clear message that violence against women will not be tolerated. As such, if you are arrested and charged with assault stemming from a domestic violence incident, you may face enhanced penalties and consequences. This is why it is imperative that you contact an experienced and skilled Boulder criminal defense lawyer immediately to protect your rights during this time. In many cases, your attorney can have the charges reduced or dismissed, especially if there was a lack of evidence or if the police violated your rights during the arrest process.
Contact Our Domestic Violence Criminal Defense Lawyers Today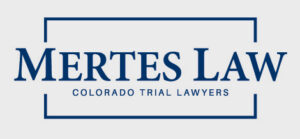 If you've been arrested and charged with domestic violence, your entire future may be at stake. WIthout an attorney on your side, you could serious long-term consequences that will adversely affect your entire life. Don't delay in calling a knowledgeable Boulder criminal defense attorney from the Mertes Law Firm who can guide you through the process, looking out for your rights and your future. Call us today at 303-440-0123.