In May, an Arapahoe County jury convicted a Colorado Uber driver of unlawful sexual contact. By all accounts, the driver sexually assaulted a female passenger in his vehicle. However, he was not convicted of sexual assault because of a procedural issue. 
According to court testimony, the Uber driver picked up a woman in November of 2017. He stopped the car and fondled her, penetrated her with his fingers and then ejaculated on her. The story of the Colorado Uber Driver Convicted of Misdemeanor Sex Crime .
Because he penetrated her with his fingers, he could've been charged with felony sexual assault, a crime that comes with up to life in prison. However, because of a procedural issue, he was only charged with unlawful sexual contact, a crime that comes with just six months to two years in jail. He will, however, be required to register as a sex offender. 
What was the procedural issue? When first investigating the case, the Jefferson County Sheriff's Office decided not to order a rape exam, also called a Sexual Assault Nurse Examiner or SANE exam. When the case was handed over to the Littleton police, they determined that they couldn't charge him with a felony offense because of the lack of a rape exam. 
In order to elevate the charges from a misdemeanor sexual assault offense to a felony offense, the DA must have hard evidence to support their case. Without the evidence of the SANE exam, it became just her word versus his word. 
Sexual Assault Crimes are Serious
Your attorney can protect your rights throughout the legal process and expose the holes in the prosecution's case against you. Without a lawyer on your side, you may face unnecessarily hard consequences and penalties.
Being charged with a sexual assault crime is serious and can come with lifelong consequences, including:
Prison sentences ranging from 6 months to life in prison

Hefty fines

Life on probation

Sex offender registration

Sex offender probation

Sex offender treatment

Loss of professional licenses
Contact Our Boulder Sex Assault Defense Lawyers Today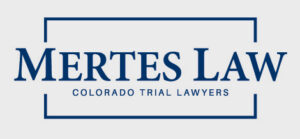 If you've been arrested and charged with sexual assault, it is important to fight these serious charges aggressively to protect your future. Without an aggressive criminal defense attorney on your side, you may face lifelong penalties and consequences, including significant time behind bars. Don't delay in calling a knowledgeable Boulder sex assault defense attorney from the Mertes Law Firm who can guide you through the criminal process, looking out for your rights and your future. Call us today at 303-440-0123.