Jett Duffey, a former quarterback for Texas Tech University, was denied admission to Central Michigan University earlier this month. According to a CMU staff member, the denial was because of a Title IX allegation made against Duffey during his time at Texas Tech.
Duffey was planning on transferring to Central Michigan University to play for the school in the 2020 college football season, and now due to the admission denial, he is looking for a new transfer destination.
According to an ESPN source, Central Michigan denied admission to Duffey due in part to an accusation made against him in 2019, while he was a student at Texas Tech. The accusation against Duffey claims that, in March of 2019 he sexually assaulted another student at the university named Chloe O'Rear, while she was incapacitated.
That accusation resulted in an investigation, and ultimately, a January 8th, 2020 determination obtained by ESPN from the Texas Tech Office for Student Rights and Resolution, that "Jett was not found responsible for any misconduct, Title IX or otherwise". His record was not changed to reflect the accusation, and according to the determination, Duffey was found to have complied with the investigative process, and the case was closed.
The accusation from 2019 followed two earlier accusations against Duffey, also while he was a student at Texas Tech. In 2017, Duffey was initially found responsible by a Title IX investigation panel for two counts of sexual assault against an incapacited Texas Tech woman. But, according to a grand jury determination, the case couldn't be prosecuted due to insufficient evidence.
Duffey faced a team suspension because of the 2017 charges, but according to the Texas Tech athletic director, that was a decision 'governed by a university process". Chuck Lanehart, Duffey's lawyer, has stated that Duffey was never arrested or faced criminal charges for any of the allegations made against him.
According to a report from Nola.com, this is the second time that Duffey has been denied admission, the first denial coming from Tulane University in Louisiana.
Is the Title IX System Broken?
Despite the fact that Duffey was not found responsible for any misconduct related to the 2019 Title IX accusation, and despite the fact that it was determined there was insufficient evidence in the case stemming from the 2017 accusations, Duffey is still facing significant opposition as he attempts to continue his academic career, and follow his dream of continuing to play college level football.
The situation Duffey finds himself facing is indicative of the types of situations many other young people face. And that's because there are real and significant problems with the ways that many universities handle Title IX accusations.
Criticism of many common practices used in Title IX investigations have come from both sides of the debate, and numerous arguments have been made in support of the idea that many of these processes violate the accused's right to due process and a fair trial.
Contact a Title IX Defense Lawyer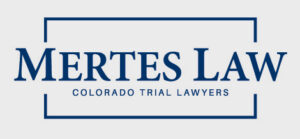 If you are a student facing a Title IX accusation, do not try to handle this matter on your own. This is a very serious matter, and in order to protect your legal rights and your academic future, you need the help of an aggressive legal representative who will help make sure your side of the story is told.
Perhaps you are totally innocent of the allegations, or perhaps you have an explanation which needs to be heard. The highly experienced Title IX defense attorneys at Mertes Law can handle any Colorado student school district conduct complaints, including those which involve assault and sexual conduct matters. Contact Mertes Law today by calling 303-440-0123, or by filling out the contact form on this page. We can help you fight these serious charges, and protect your rights.